| | |
| --- | --- |
| Inventory | |
Air conditioning systems, server, elevators, tables, and chairs. For sure your company has a lot of inventories requires being managed and reviewed.
With e-loxx you get a lot of managing and planning functionality to ease your daily work.
You can build up hierarchical structures with assigning inventories to each other in any combination you like.

The overview itself without any details would be useless therefore you can describe each of your inventories in great detail.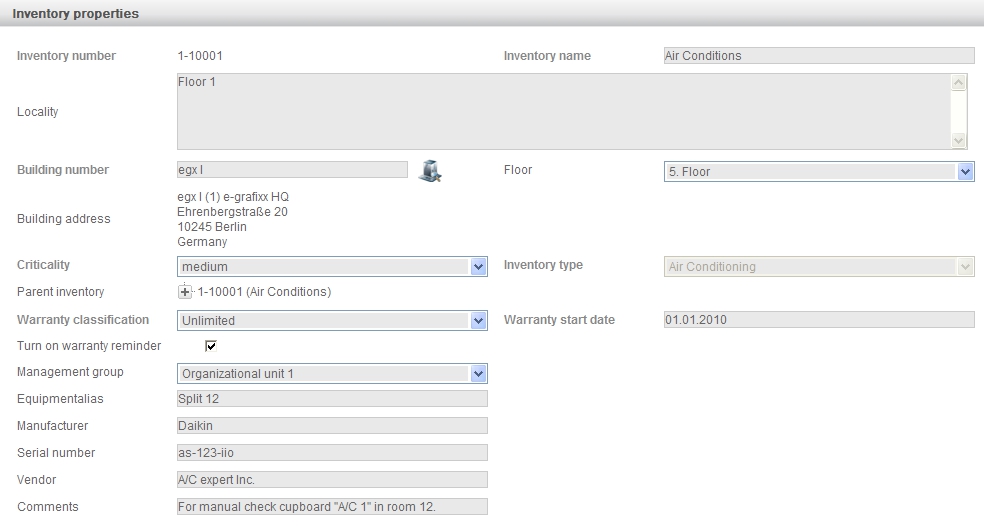 In case you get a new category due to new performance characteristics the administrator can easily add such fields manually without any coding works.
Within the details of each inventory, you have access to maintenance, tickets and other linked inventories. Out of the inventory, you can also create a new ticket or maintenance.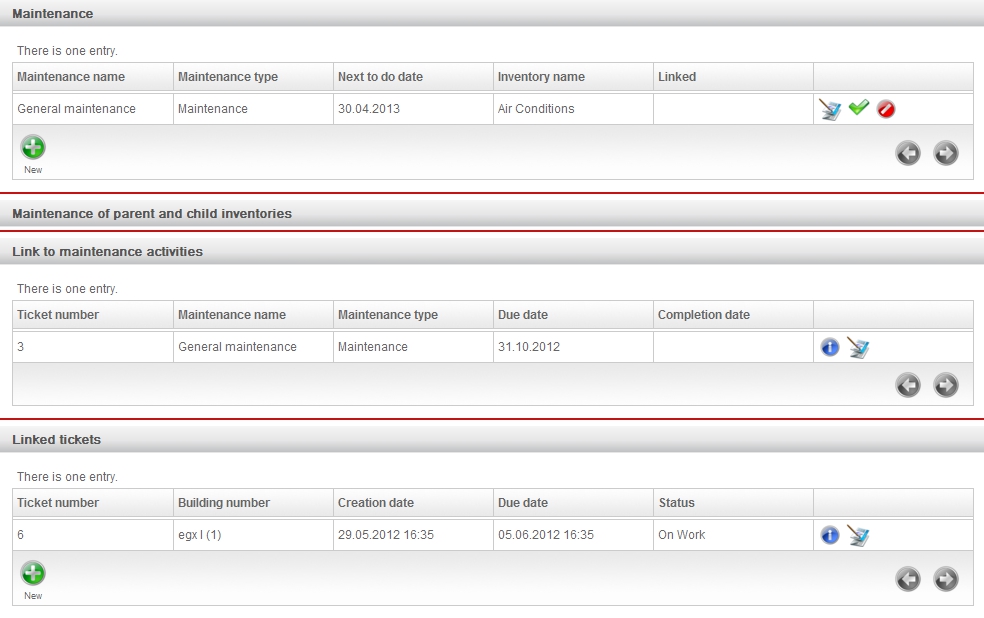 But during an inventory, it wouldn't be helpful to update each of the inventories one by one, therefore, you can update all inventories through a bulk process.

You will get an Excel document where you can update all information collected during your inventory. The completed workbook can then be imported into the application. Thereby the system takes care of correctness and makes sure that data will be deleted by mistake.
You are looking for all-in-one business solutions?

Get our high dynamic workflow engine:

e-loxx