| | |
| --- | --- |
| User Profile | |
Not to miss out the employee also. Each user in e-loxx gets the possibility to personalize its own e-loxx to meet the requirements of its daily work tasks. With this, he can select a building to be pre-populated in the filter settings or define if a system message should be sent to the integrated e-loxx messaging system, its email client or even both.
Facilities like favorites or the history allow you to navigate quicker through the assigned areas. This efficiency saves time and money and creates the potential for other tasks.
The employee can choose out of a big range of over 20 pre-built components of what should be shown on its 'My e-loxx' page. This ensures that the employee is with start of work aware of all task related news and updates.
Basically, the 'My e-loxx' components are built to give you an overview of the content in the existing modules. According to the module type, you can filter or even export to PDF or Excel for further processing.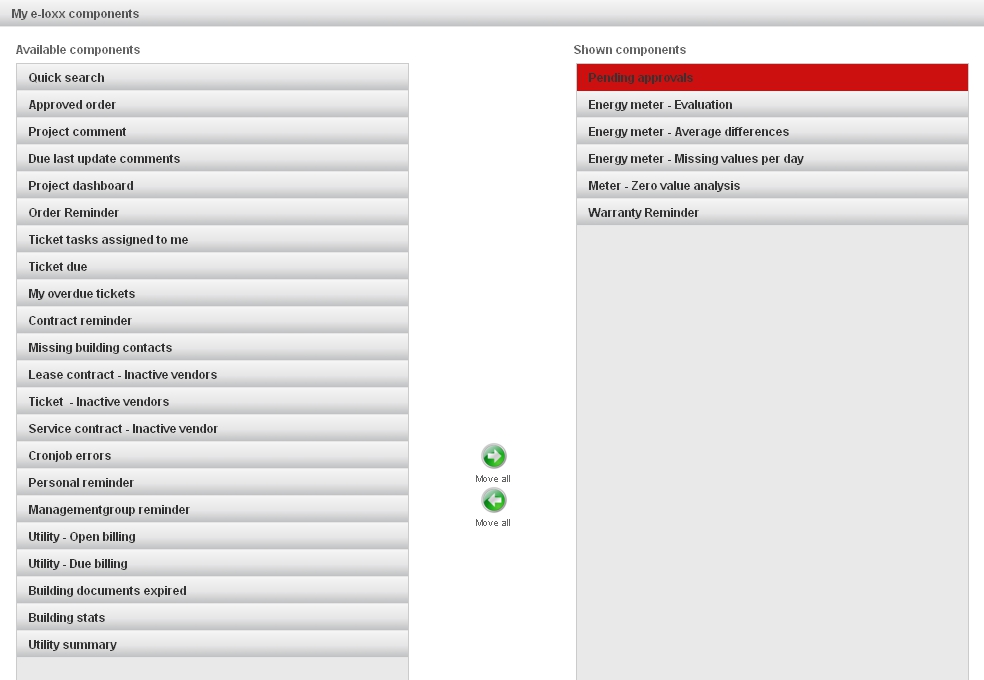 You are looking for all-in-one business solutions?

Get our high dynamic workflow engine:

e-loxx