| | |
| --- | --- |
| Order | |
You have orders - you have many orders. With e-loxx, we can offer you to manage those in an efficient, clear and quick manner.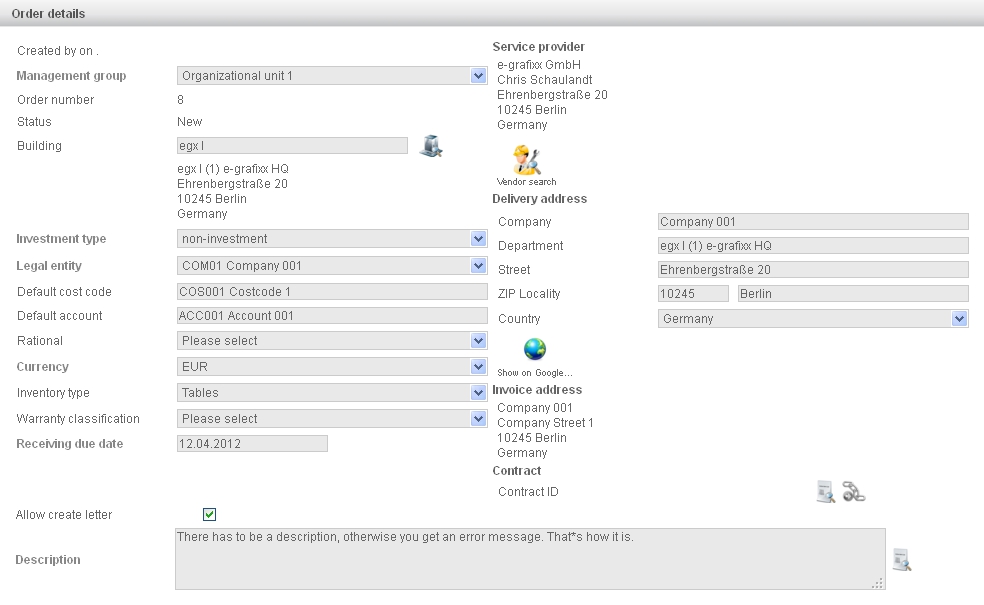 The order creation is pretty intuitive and self-explanatory. Of course, you can link contracts, tickets and project calculations as well to the order. Supported with autocomplete functions the process will be improved significantly.
This includes the input based on line items as well. Thereby accounts and cost center information will be pre-populated automatically by using the order defaults. You can amend that information still manually if required.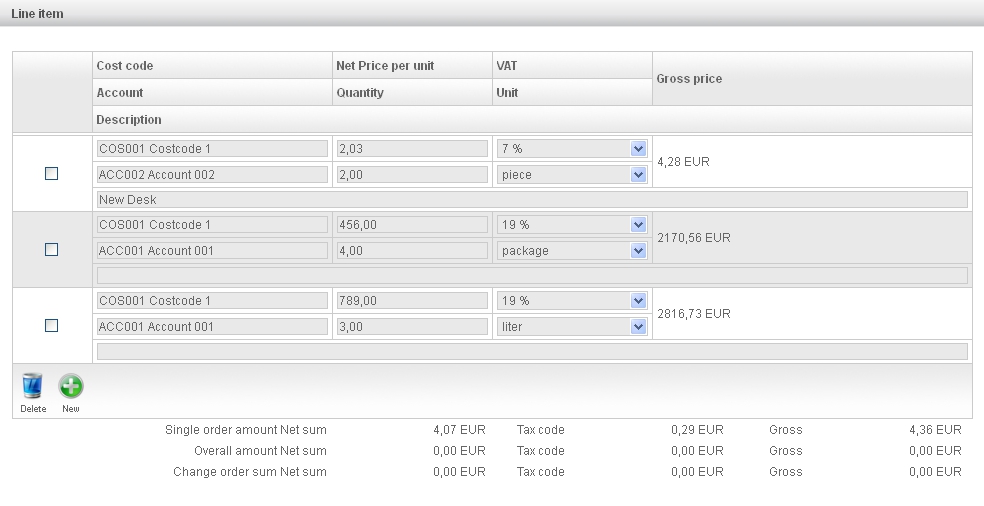 Approvers can be added to the order by just one click. Thereby it is highlighted who's got the authority to finally approve the order. Approval matrices can be created before to improve the approval process again.

Also, you can create orders without confirmation letter e-loxx offers you a neat way of doing this within the application.
Within e-loxx, you don't write into a blank field instead you write into an existing template which shows beside the individual line items pre-defined formulations. Text elements can be moved in defined areas, completed, added or deleted.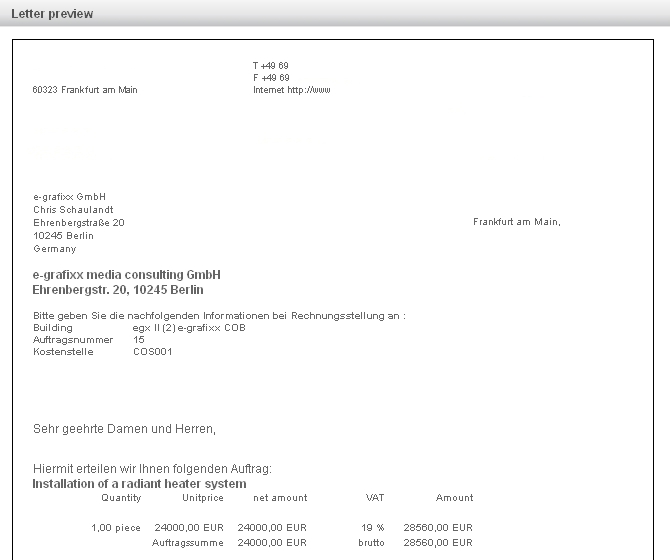 Should conditions change and you need to create a change order or you need to cancel an order you can do this easily with e-loxx. In case you pay less than agreed in the order e-loxx will create automatically a change order about the difference of the total in order to have the overall total balanced. This will avoid troubles with the accounting.
To continually keep track of all your received goods and services you can add that information to a dedicated section. Related invoices can be added as well.
Have you inventories? Out of an order, you can directly create new inventories or deactivate existing ones. Of course, those changes become effective first if the order is completed.
You are looking for all-in-one business solutions?

Get our high dynamic workflow engine:

e-loxx