| | |
| --- | --- |
| Tickets | |
A service desk without a powerful ticket module which is easy and fast to deal with gives away a lot of potentials.
With e-loxx we offer you a ticket module that is not just powerful and easy to handle it also pretty intuitive, clear, logical and detailed structured at the same time.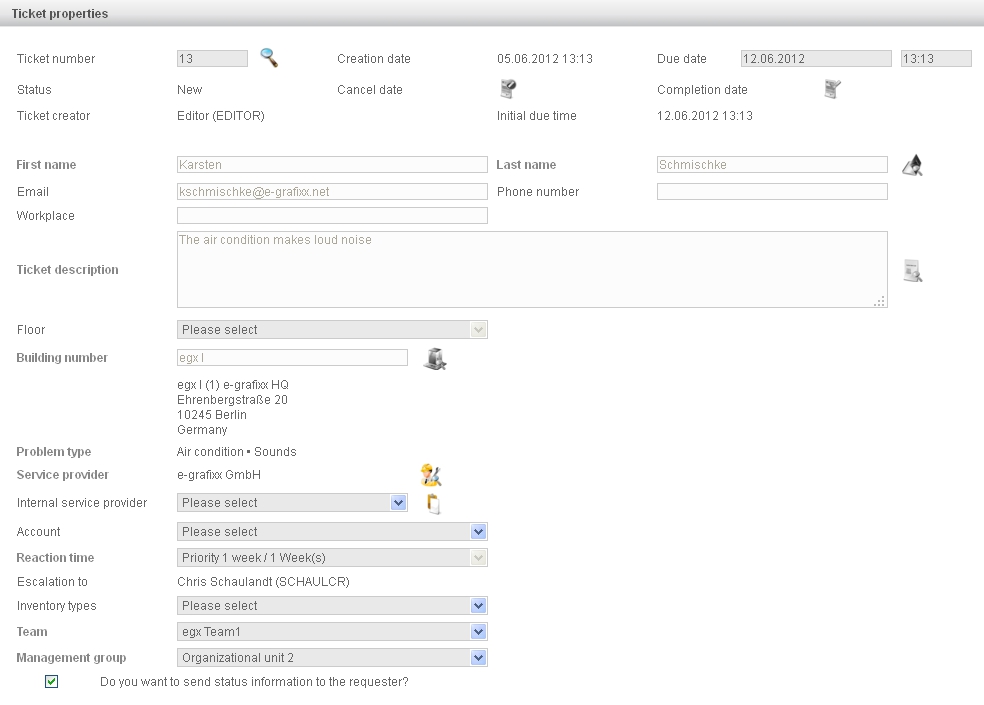 The principle "One problem, One Ticket" is straightly implemented and combines also the strict business requirements of a ticket with the flexibility of the entire eloxx application.
From a directory, you can select the correct name of an enquirer whereby all contact details will be populated to the ticket.

Templates for frequently used ticket descriptions can be pre-formulated and applied to the ticket.
Our task management system allows coordination with many different employees. You can keep track of task steps or comments and you can handle decisions through the ticket.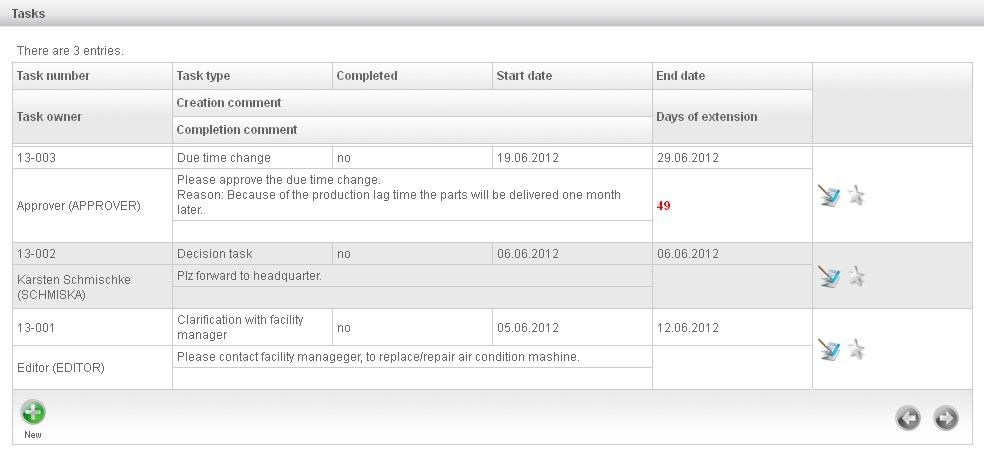 Can't a subcontractor keep the given deadline? With e-loxx is a ticket extension pretty easy to handle. Just create a new task for this.
You don't need to create a second ticket or bother an administrator to revise your ticket information manually. A task extension can be validated, approved or rejected by an entitled user. This happens of course in a comfortable way within a separate section outside of the ticket.

You are looking for all-in-one business solutions?

Get our high dynamic workflow engine:

e-loxx